This Wolfpack Webinar will be presented live over Zoom on Wednesday, November 30th at 3pm Eastern/12pm Pacific. Please register below to secure your spot and receive an email reminder before the presentation.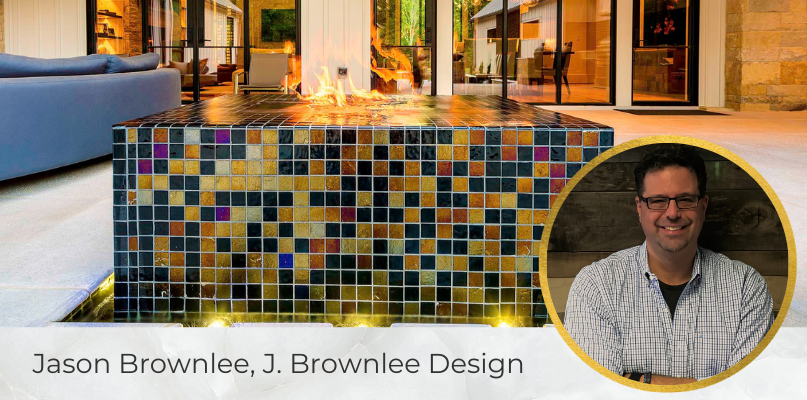 Incorporating Fire

Original Presentation Date: November 30th, 2022
Presented by Jason Brownlee, Scott Richardson, and Matt Sharp
Just as humans are born with an innate attraction to water, the same is true of fire; it captures our gaze and draws us near. That's why combining fire and water have become an increasingly popular way to inject both contrast and harmony into luxury-leaning exterior environments. In this edition of Wolfpack Webinar Wednesdays, watershape designer and instructor, Jason Brownlee, describes prevailing trends in fire-feature design and implementation, with an eye toward forging ambiance, comfort and excitement in both residential and commercial settings. The presentation will also feature Pebble Tec's Scott Richardson and Matt Sharp, who will discuss fire-feature installation and safety.
1:00 hour -Watershape University is authorized by IACET to offer 0.1 CEUs for this program.
CEUs are awarded for successfully logging completion of this webinar through the course curriculum page after viewing the lecture. Further instructions for registering your completion of this course are posted on the course curriculum page below the webinar recording.
LEARNING OUTCOMES
Explore current trends and examples in fire-feature design
Discuss diverse ways fire is harnessed to create comfort, drama, ambiance, excitement and visual fascination
Identify elements of fire feature function and installation
Define key safety principles and measures, and the crucial importance of full compliance




A free Wolfpack Webinar
This course is part of our Weekly Wolfpack Webinar series, conducted live every Wednesday at 3pm Eastern/Noon Pacific, and archived as a recording shortly after the live session concludes.