This Wolfpack Webinar will be presented live over Zoom on Wednesday, May 4th at 3pm Eastern/12pm Pacific. Please register below to secure your spot and receive an email reminder before the presentation.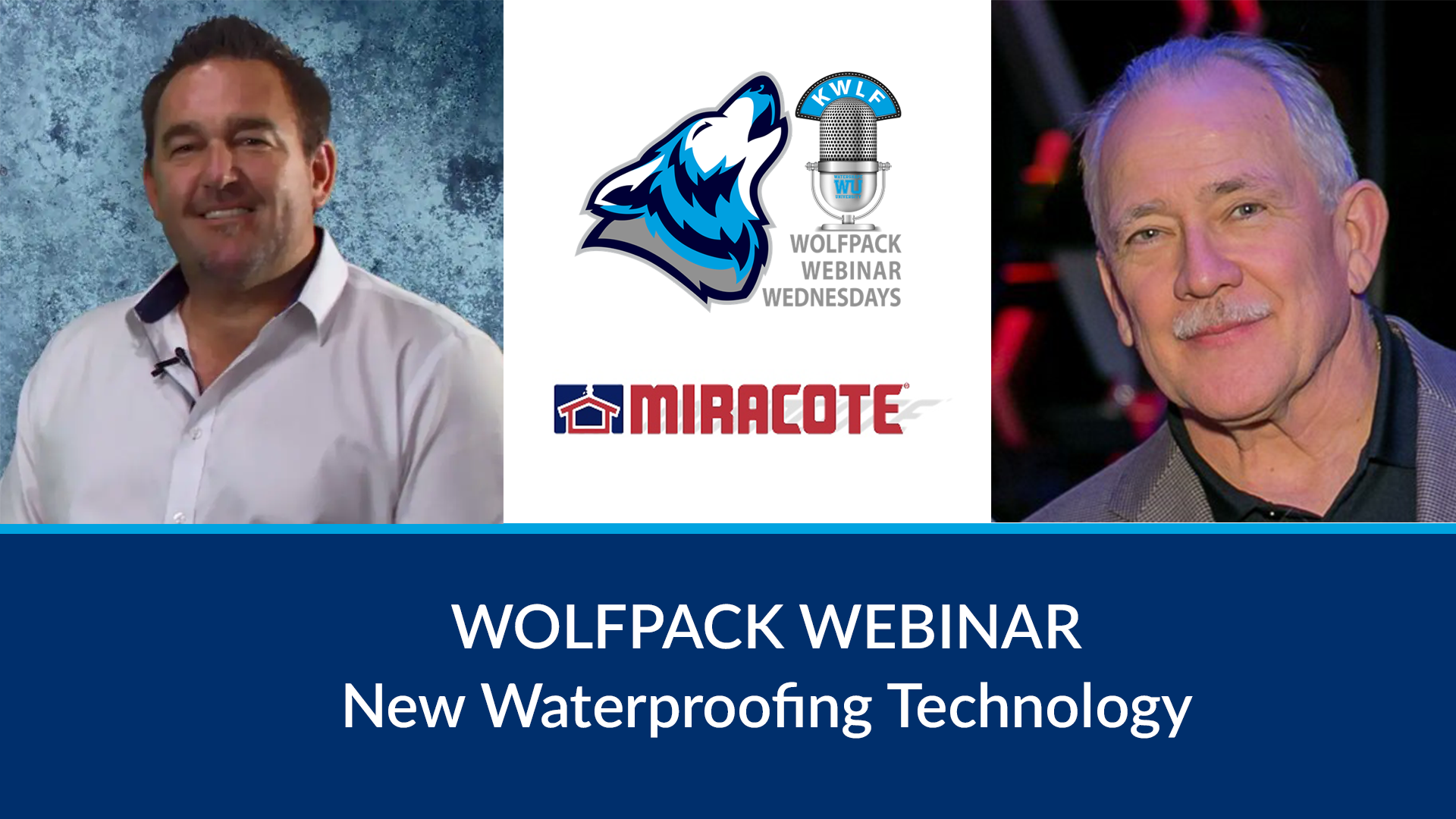 Original Presentation Date: May 4th, 2022
Presented by Trevor Foster and George Reedy of Miracote
Recent technological developments are changing the industry's approach to waterproofing. Rather than applying single membranes, the best approach includes multiple processes and systems that work together to resist water migration. These new technologies require new installation and testing methods which are defined in this webinar. 
1:00 hour -Watershape University is authorized by IACET to offer 0.1 CEUs for this program.
CEUs are awarded for successfully logging completion of this webinar through the course curriculum page after viewing the lecture. Further instructions for registering your completion of this course are posted on the course curriculum page below the webinar recording.
LEARNING OUTCOMES
Discuss Miracote's system approach to waterproofing.
List common problems and watershape industry trends.
Differentiate two-component bond coat systems from single-component bond coat systems.
Appraise the benefits of MiraGard Nano Glass technology and installation.
A free Wolfpack Webinar
This course is part of our Weekly Wolfpack Webinar series, conducted live every Wednesday at 3pm Eastern/Noon Pacific, and archived as a recording shortly after the live session concludes.