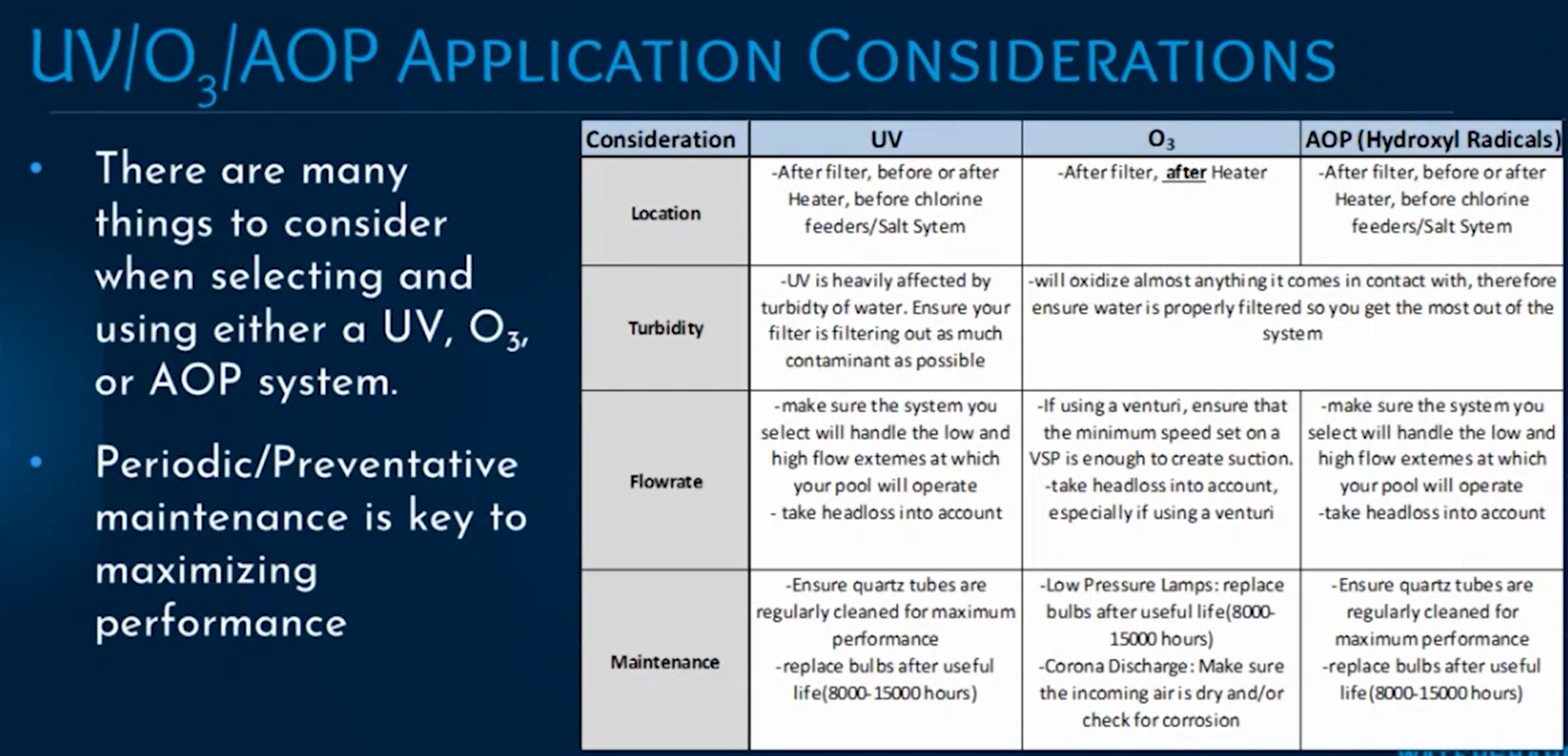 An Introduction to Sanitation
Original Presentation Date: May 13th, 2020
This program will walk through the benefits of adding supplemental sanitization to a pool. Even in a properly chlorinated body of water, there is still a risk of recreational water illnesses due to the fact that chlorine is ineffective against some microorganisms. It will provide a better understanding of the science behind UV/O3/AOP as well as the different available technologies.
1:00 hour -Watershape University is authorized by IACET to offer 0.1 CEUs for this program.
CEUs are awarded for successfully logging completion of this webinar through the course curriculum page after viewing the lecture. Further instructions for registering your completion of this course are posted on the course curriculum page below the webinar recording.
LEARNING OUTCOMES
Explain the difference between a primary sanitizer and a supplemental or secondary sanitizer.
Describe how and oxidizer eliminates microorganisms.
Explain the differences between UV and O3.
Discuss why having UV/O3/AOP in addition to chlorine is a benefit.
A free Wolfpack Webinar
This course is part of our Weekly Wolfpack Webinar series, conducted live every Wednesday at 3pm Eastern/Noon Pacific, and archived as a recording shortly after the live session concludes.